Wise FX Payments
Wise is a fast way to send money abroad. The Wise bank integration helps banks to incorporate the Wise payment rails. Integrating Wise to your bank's website or app gives your customers access to payments to over 45 currencies in 70 countries.
For more information, see Wise for Banks.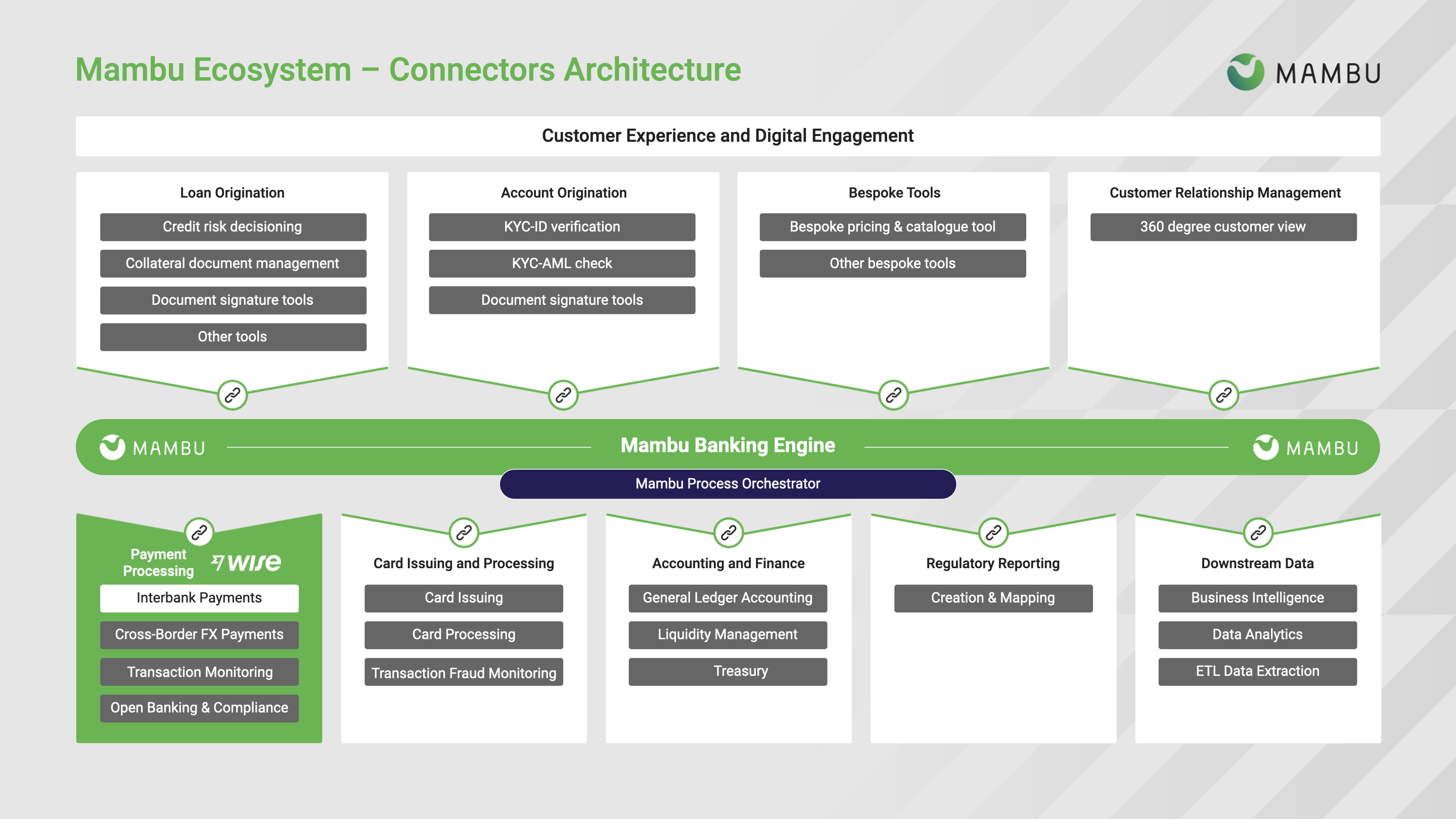 About the connector
The Wise-Mambu connector allows banks to integrate their front-end applications to connect with Wise infrastructure. The integration provides your customers with real, mid-market currency exchange rates with transparent upfront pricing. The connector enables customers to start the Wise transfer directly from their bank account.
The connector exposes APIs for customer onboarding and also for starting transfers with Wise. Banks can select from settlement options, which include bulk settlement and other transfer mechanisms supported by Wise. The connector has extension points to connect to an Anti-Money Laundering (AML) system for transaction monitoring and screening purposes.
The connector excludes the front-end experience. Documentation such as the Bank Integration Design Guide is provided by Wise to support this part of the integration.