Prerequisites
General Prerequisites
Setup Prerequisites
Mambu
Log in to your Mambu environment.
Create Transaction Channels for:

Wise withdrawals
Wise settlement deposits
Wise payments refund
Each transaction channel should have its own General Ledger (GL) account. See the documentation for creating GL accounts creation for help on this.
If Anti-Money Laundering (AML) transaction monitoring is enabled, the Wise withdrawals and Wise payments refund transaction channels should be linked to the Transit GL account. Wise settlement deposits transaction channel should be linked to the Scheme GL account.
Through this linkage, the amounts transacted through the Transaction Channels will be booked in the corresponding GL accounts.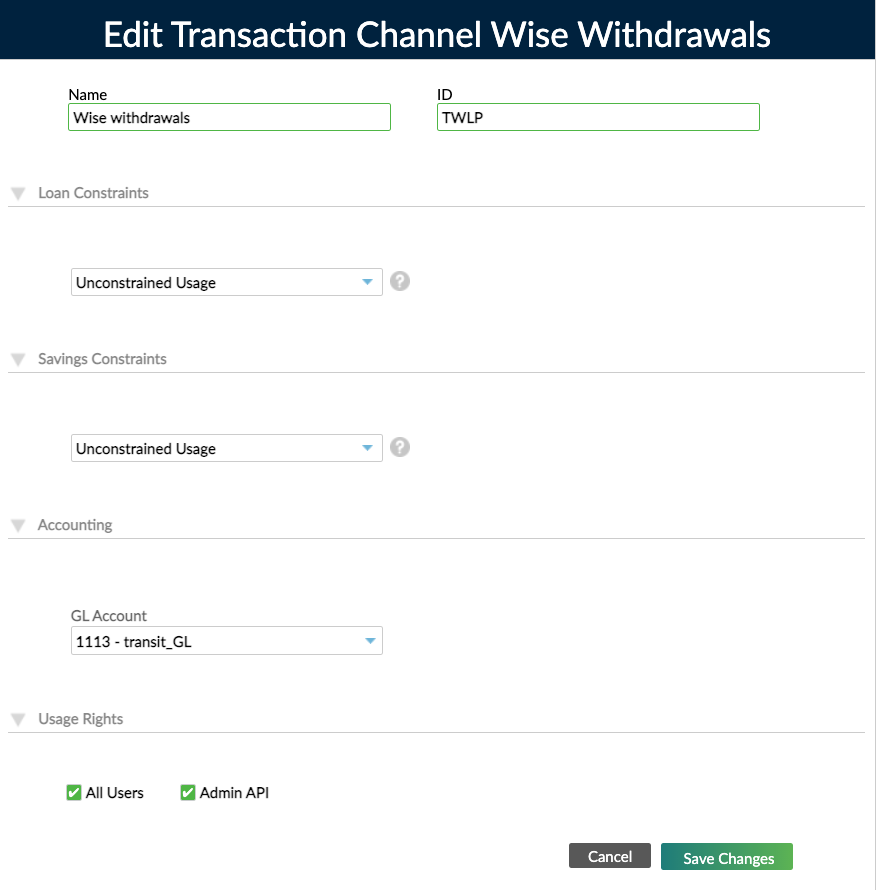 Create custom fields at the transaction level to store:

Wise transfer status (available for the Wise withdrawals Transaction channel
Wise transfer Id (available for the Wise withdrawals and Wise settlement deposits Transaction channels)
Wise settlement reference (used in the Prefund logic; available for the Wise settlement deposits Transaction channel)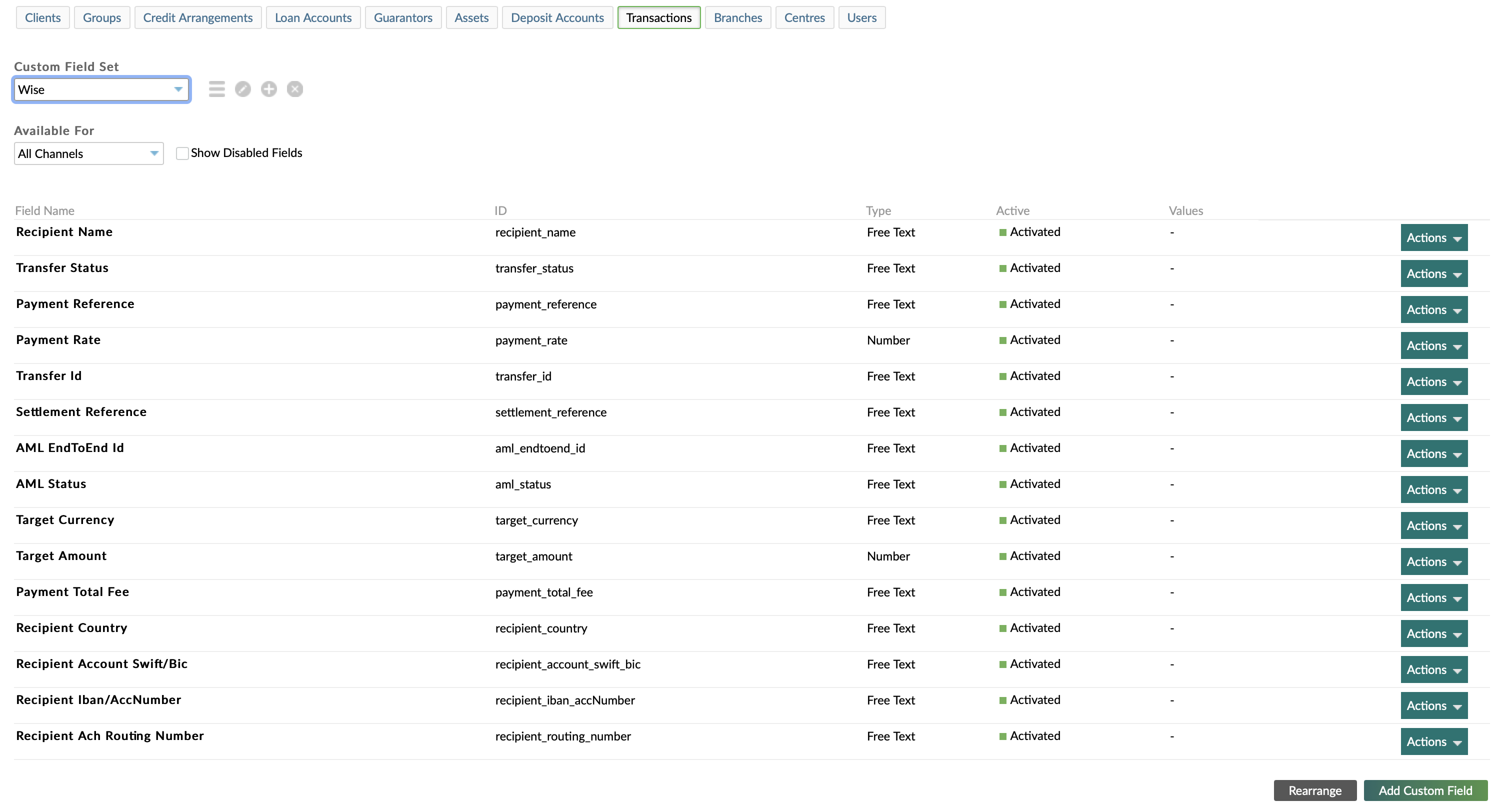 These fields can be created under the default transaction custom field set or under a connector customized set. Take note of the custom field set id as it will be used in the integration setup process.
Important note:
If the connector is integrated with other connectors, such as Comply Advantage - Transaction Monitoring or ClearBank, additional custom fields must be saved in the Wise connector config. These custom fields are created as part of the specific connector's setup and used in this integration as well. This measure prevents duplication of any custom fields and the information they contain.
See below example where AMLstatus and amlEndToEndId are custom fields created as part of the Comply Advantage - Transaction Monitoring setup and debtorIBAN as part of the Clear bank integration setup:
{


     

"transactionFields"

:

 

{


            

"fieldSetId"

:

 

"_Transaction_Details_Transaction"

,


            

"transferStatusField"

:

 

"TS"

,


            

"transferIdField"

:

 

"TWTID"

,


            

"transferSettlementReference"

:

 

"TWSR"

,


            

"AMLstatus"

:

 

"AMLstatus"

,


            

"amlEndToEndId"

:

 

"amlEndToEndId"


        

},


        

"depositAccountFields"

:

 

{


            

"debtorIBAN"

:

 

"depositIBAN"


        

}




}